Easily Create Authentic Bass Tones That Make Your Music Sound Huge.
Singularity is the result of years long effort in research and development to create the best bass guitar virtual instrument in the world.
The bass we used is a Kiesel Precision 5-string with Jazz pickups-to our knowledge this is the first Kiesel bass to be sampled for a virtual instrument.
You can switch between pick and finger articulation, as well as string noise and ghost notes that can be programmed in to make your bass sound even more realistic.
Singularity comes with two different distortion types and 5 high-quality Cab simulations, as well as the ability to load your own IRs right into the plugin.
We have also included other quality-of-life features such as pitch correction, humanization, and dynamics control slider that gives you all the control you need to craft the perfect bass tone for your music.
From extreme metal to pop, Singularity was designed to be the perfect bass solution that fits right into the pocket of your mix with ease.
Sounding like a real bass player is one thing, but Singularity was also designed to be as versatile as possible in as many different playing styles and genres as possible.
Have a listen to some of the demos to hear Singularity in action in a variety of genres and mixing styles!
We knew that this needed to be an amazing bass… one that could do anything and everything. So we hunted for the best of the best and we got our hands on a Kiesel Custom 5 String bass. Let us all drool collectively at the specifications of this fine piece of craftsmanship:
Kiesel Precision with Jazz Pickups

5 Strings

34" Scale

20 Stainless Steel Jumbo Frets

Alder Body

Maple bolt on Neck

Ebony Fretboard

D'addario Nickel wound strings
Play With A Pick… Or Use Your Fingers
Singularity was carefully crafted in order to be usable in every situation, which is why we took the time to exhaustively sample both pick and finger articulations.
Playing with a pick will get you that intense attack and percussive sound that you need in metal and rock that gives your mix that huge, 3D sound. (Think Meshuggah, Slipknot, and System of a Down… all bands with huge bass tones!)
Alternatively, if you want to recreate the bass sounds from legends like Steve Harris (Iron Maiden), John Myung (Dream Theater), or even Victor Wooten, you can use the finger articulations to get a softer, more round attack.
For extra realism, we took the time to properly sample ghost notes and string noise articulations. Just program them in where you need them to give your song that extra bit of realism.
Part of what makes Singularity so easy to use is the ability to have total control over your bass tone.
Taking into account a lot of the newest, modern mixing ideas, we baked these techniques right into the plugin itself.
For example, you have control of both the low and high mids, allowing you to craft the exact voice you want your bass to have.
Normally you wouldn't be able to adjust your preamp settings after recording, but with Singularity, you can do it anytime you want as you mix your song.
Built-In IRs That Don't Suck
Finally, part of controlling the sound of your bass is selecting a reasonable speaker that gives you the sound you already want.
We have included 5 different impulse responses that are aptly named after the type of sound you are looking for. Pick the IR that gets you the closest to your sound, and tweak from there.
Of course, we also gave you the option to load your very own IR right into the plugin.
Modern & Classic Distortion
We created two differently voiced preamps: modern and classic.
The "Modern" preamp style was carefully crafted by hand, piece by piece, in order to give you that undeniable mid-grunt, modern sound that you hear from bands like Mastodon, Gojira, The Deftones, and Baroness.
The "Classic" style models the legendary SansAmp. If you know Slipknot, Rammstein, Tool, Lamb of God, or RUSH, then you know how amazing it sounds. In order to create the best possible digital replica, we used the advancements made possible by machine learning to go beyond what traditional coding has been able to do.
Whether you want that more modern, mid-guttural sound or the classic slinky clank of old–Singularity has you covered.
Alternatively you could just turn off the distortion and go clean DI and re-amp yourself!
Pitch Correction–Wait, Why?
Many winters ago, a man by the name of Andy Sneap realized that people tend to play bass really hard, with a lot of attack.
This causes the initial note being played to go sharp, with the decay of the note slowly coming into tune with the rest of the song.
An out-of-tune bass causes problems… so we implemented an automatic pitch correction option that will help keep your bass uniform.
Now you can have a more defined low-end that won't clash with your guitars in the mix!
Make It Human, Make It Safe
Singularity already sounds real from the moment you insert it into your session, but we wanted to ensure you had as much control as possible.
To achieve this realistic sound, we sampled up to 5 velocity layers with 8 round robins for EACH note. And if you are using the pick articulation, its double! It took forever, but as you can hear, it was worth it.
Additionally, we created a humanization knob so that you can have more control of your dynamics and timing. The more you turn the humanization knob, the more dynamic the bass performance will become. At the same time the looser the timing of each note played will be.No human can play in the same perfect timing and dynamics, so why should your virtual instrument?
With the pitch wheel function in your DAW (or just play it in with a MIDI controller) you can create bends.
Finally, you can also use Singularity in a polyphonic way. This means you can do power chords, octaves, and other combinations of chords.
Trey Xavier
Guitarist/YouTuber
PRISM is the ultimate one-stop guitar cab sound solution. Whether you want an instant great sound with no effort or you're a tone tweak junkie who wants to spend hours blending cab sounds, Prism is IT. If it's not in here, you don't need it.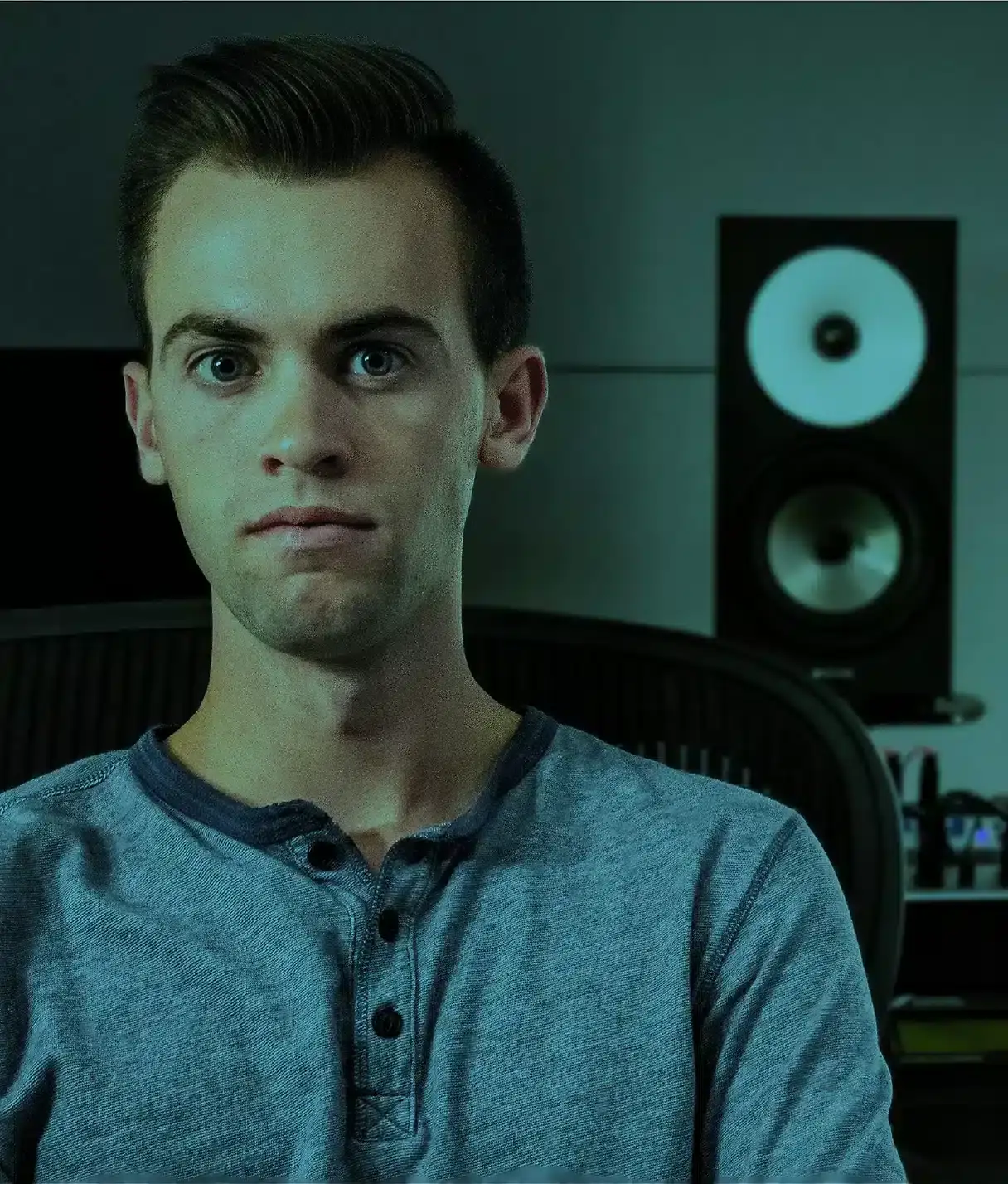 Jackson Ward
Music Proucer
PRISM is the best IR loader I've used because it does so much more than just that. It provides everything I need to craft unique tones while tracking or mixing. The GUI and ease of use make it my go-to. The IR selection is unbeatable in my book.
Scott Elliott
Chernobyl Studios
I can't imagine not using PRISM. The moment I loaded it up the first time and realised that everything I needed was there, I knew PRISM was the final IR loader I was ever going to need. The IR cloud storage is genius-now I can load ANY PROJECT at any time, and my IRs will be there. No more lost IRs and then trying to remember what IR I had in the session… PRISM has completely replaced all of the other IR loaders I used to use… and I don't see any reason in the near or distance future why I'd need any other IR loader than PRISM. I love it!
Apple M1, Intel Core i5, AMD Ryzen or equivalent
8 GB of System RAM or more is recommended
Storage needed: 100 MB for Installer and plugin.
An active Internet connection for full features.
A graphics card that supports OpenGL 2.1 or higher.
Native Apple Silicon Support
Mac OS X 10.15 & above (64-bit only): Stand-alone, VST3, AU, AAX
Windows 7 & above (

64-bit only

): Stand-alone, VST3, AAX
Frequently Asked Questions
What kind of bass did you use to create this instrument
The short answer: Kiesel Custom 5 String Bass.
What is the lowest note of Singularity?
The lowest playable note is B-1. In other words, it can play a full octave lower than that of a traditionally tuned 5-string bass.
Do I need the full version of Kontakt or can I use the Kontakt Free Player?
You don't need Kontakt at all. This means that Singularity was developed as its own standalone plugin that you can load as a plugin right into your DAW. No Kontakt required!
Will this work in my DAW?
Singularity will work in any DAW that supports the ability to load a VST3, AU, or AAX (Pro Tools) plugin format on both Mac and Windows.