This Is The LAST IR Loader You'll EVER Need.
Thousands of guitar and bass cabinets at your fingertips, in one convenient place
Access official & exclusive IRs from your favorite artists and brands - Or load your own
Blend up to 4 IRs and customize your tone with the IR editor (see below)
Automatically phase-match your IRs with the click of a button
Save your creations to your account and never worry about losing them. No matter where you load PRISM, they will be there for you.
We've been on a mission since 2015 to help you create your dream guitar tone. It started with Rosen Digital by creating premium level IRs and Kemper Profiles.
Those IRs caught the attention of producers and professionals around the world. This led to the creation of Lancaster Audio and today continues with Spectre Digital.
In our 8 years of creating top quality IRs, we always knew there had to be an ultimate IR loader.
An IR loader that would have everything you needed to build guitar tones in one spot, in one plugin.
Until today, no such IR loader existed.
And so, we introduce you to PRISM.
PRISM has every aspect of tone creation you need so that you can focus on being creative instead of menu diving or loading extra plugins.
Frankly, PRISM is the last IR loader you'll ever need.
What is an "Impulse Response" (aka "IR" or "Cabinet Simulation")?
An impulse response (IR) is a perfect 1:1 snapshot of a guitar cabinet captured by a microphone.
However, IRs can be created in many ways and not all IR loaders work in the same way.
This is a big headache if you're trying to use multiple IRs from different creators and companies.
PRISM simplifies and standardizes this process. No matter what IR you load from whomever, it'll always just work with PRISM.
All the Best IRs in One Convenient Place
PRISM hosts an ever expanding library of IRs from the best artists and brands all in one place that you can access anytime from anywhere! Because PRISM is not your typical plugin, we will be adding more IRs every month from us and our partners, as well more features. These are just some of the names you know and love that you will find in PRISM today and in the coming weeks and months.
Everything You Need to Shape Your Tones
Choose up to four different IRs and blend them to create custom guitar tones that don't exist anywhere else. Finding your own sound and voice has never been easier or faster.
The thousands of our bass and guitar IRs are hosted on a cloud server for your convenience and speed. Now you have every sound you can think of in order to shape your unique guitar tone.
In order to not be fooled by the Fletcher–Munson effect, PRISM automatically keeps the volume of all the IRs loaded exactly the same so that you can make better decisions about which IRs blend well and pair together instead of being fooled by extra loudness.
How many times have you tried to blend two or more IRs together but it turns into a phasey mess? Say goodbye to that problem because now you can pull in IRs, click the "Auto Phase Correct" button and your IRs will be lined up perfectly, ready to go.
Nailed a custom tone that you like? PRISM lets you export your multiple IR blend into a single IR that is stored on the cloud. Recall it at any time in any situation, no matter where you are.
Instead of manually clicking each IR to audition it, you can set PRISM to automatically cycle through IRs after a given set of time. This means you can keep chugging on your bass or guitar until you find that IR that impresses you the most!
PRISM has a comprehensive filtering system that lets you search for IRs by name, instrument, cab, model, speaker type, and speaker configuration. You'll be able to find the IR you need in seconds!
What if you want one cabinet panned to the left and a completely different one panned to the right? You can do that in PRISM with the click of a button.
Just Need An Awesome IR Loader?
PRISM can be used freely without a subscription to the cloud. This means you'd have all features of PRISM as an IR loader and otherwise forever.
The only thing missing would be the cloud capabilities and access to the thousands of bass and guitar IRs.
However, every month we will hand-select some of our favorite, exclusive IRs in our library and allow you to use them without a subscription.
A Comprehensive, Constantly Evolving IR Loader
How are we able to host so many IRs? Well, it's simple: we created a robust and secure cloud storage solution that allows for you to access your entire IR collection anytime, anywhere at a near instant speed, for a very fair monthly subscription price.
A major advantage to this pricing structure is that we can constantly work on making PRISM the best IR solution on the market. This means we'll have the ability to continue expanding the list of IRs with monthly additions from your favorite YouTubers, bands, and studios.
We also have a LOT of exciting new features already in the works for future updates of PRISM. Feel there is something missing? Let us know so we can look into it.
Oh, don't forget: you can upload any IRs you've created yourself or have purchased to your cloud account inside PRISM, which means no more menu-diving and no more broken IR directory links if you moved your IR folder!
Finally, a fair subscription model helps ensure that you are supporting your favorite IR creators, bands, and artists which gives them the ability to make more IRs for you to craft guitar tones with and make more of the music you enjoy.
Trey Xavier
Guitarist/YouTuber
PRISM is the ultimate one-stop guitar cab sound solution. Whether you want an instant great sound with no effort or you're a tone tweak junkie who wants to spend hours blending cab sounds, Prism is IT. If it's not in here, you don't need it.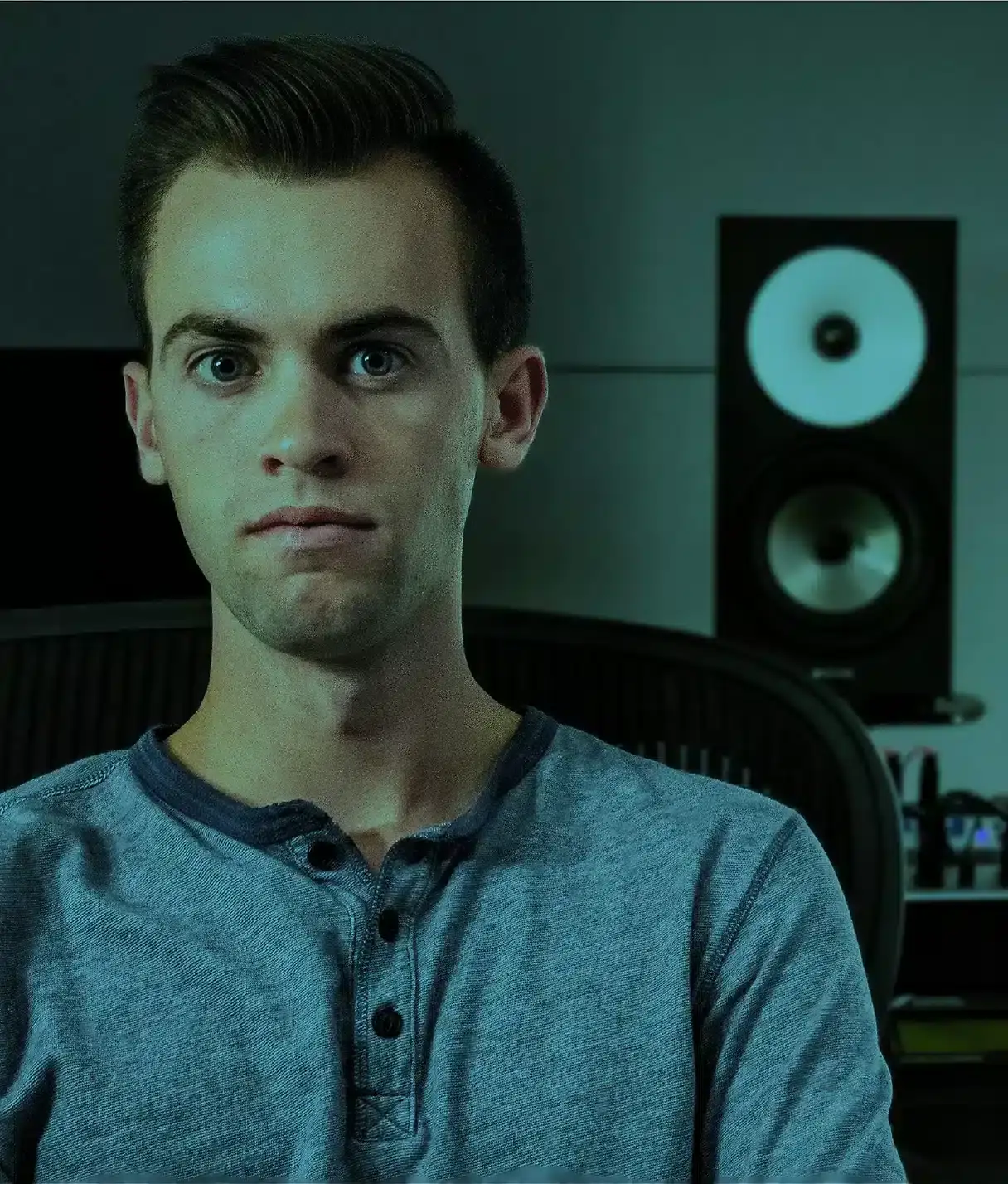 Jackson Ward
Music Proucer
PRISM is the best IR loader I've used because it does so much more than just that. It provides everything I need to craft unique tones while tracking or mixing. The GUI and ease of use make it my go-to. The IR selection is unbeatable in my book.
Scott Elliott
Chernobyl Studios
I can't imagine not using PRISM. The moment I loaded it up the first time and realised that everything I needed was there, I knew PRISM was the final IR loader I was ever going to need. The IR cloud storage is genius-now I can load ANY PROJECT at any time, and my IRs will be there. No more lost IRs and then trying to remember what IR I had in the session… PRISM has completely replaced all of the other IR loaders I used to use… and I don't see any reason in the near or distance future why I'd need any other IR loader than PRISM. I love it!
Find the best option for you
There is a version for PRISM that works for you and your workflow. Choose the best plan below and get started!
Monthly
Premium Subscription
Annual
Premium Subscription
Apple M1, Intel Core i5, AMD Ryzen or equivalent
8 GB of System RAM or more is recommended
Storage needed: 100 MB for Installer and plugin.
An active Internet connection for full features.
A graphics card that supports OpenGL 2.1 or higher.
Native Apple Silicon Support
Mac OS X 10.15 & above (64-bit only): Stand-alone, VST3, AU, AAX
Windows 7 & above (

64-bit only

): Stand-alone, VST3, AAX
Linux: glibc version 2.27 or newer (ie. Ubuntu 18.04+)
Frequently Asked Questions
Is there a free version of PRISM?
PRISM can be used as the most comprehensive IR loader you've ever seen for free, forever. Just remember that you won't be able to use any of the cloud functionality or use the IRs hosted on the cloud by PRISM.
Is the subscription required to use PRISM?
No! You are not required to have a subscription in order to use PRISM. The IR loader and all its non-Cloud features are available to you completely free.
What do I unlock with the subscription service?
With a subscription, you unlock all cloud capabilities, including the massive IR library and the ability to store your own IRs and presets to your cloud storage account. This is a great way to support the creators of the IRs you love, and the convenience of never having to worry about where your IRs are will go a long way!
Am I able to use IRs I already purchased?
Absolutely! There is a local directory button that you can set for your machine where any and all IRs you've purchased in the past can be loaded into PRISM.
What Impulse Response formats does PRISM support?
All of them! PRISM can load an IR of any sample rate, length or bit depth.
Do I always need an internet connection in order to use my IRs with PRISM?
Nope! You don't need to always have an internet connection. Any IRs you downloaded will be on your computer to use in case the internet drops.
Is there an option to export IRs I've created so I can use them on my physical hardware?
Right now there is no option to do this in PRISM–however we already are in talks hardware makers on how to make this functionality a reality in the future. 
Will the IRs hosted in the Cloud Library cost extra money on top of the subscription fee?
No! Your subscription covers access to every single IR hosted on the cloud, new or old. That means if an IR pack is released tomorrow and it's added to the cloud, your subscription grants you immediate access to that new IR library. No extra costs, no extra fees!
Will PRISM work in my DAW?
PRISM will work in any major DAW that accepts VST, AAX, and AU file formats. PRISM is also Apple Silicon compatible. and even natively supported on Linux!